Land-based Engineering & Technology
Browse our course areas
Land-based Engineering & Technology courses by level
Our incredible Land-based Engineering facilities include the best equipment for you to use during your studies.
We work with a wide range of local and regional employers providing apprenticeship training for land-based engineering. Whether that is farm machinery, plant machinery or grounds keeping on an estate or resort.
The land-based engineering sector is technologically advancing at a fascinating rate, encompassing systems such as precision farming aids like satellite guidance, telematics, electronic controls and driverless technology. Skilled engineers are in high demand and a land-based engineering.
With a range of industry equipment and machinery for you to use – we have the facilities for you to learn, practice and to excel in your profession.
Engineering is one of the most in-demand industries and can lead to long and successful careers taking you across the globe.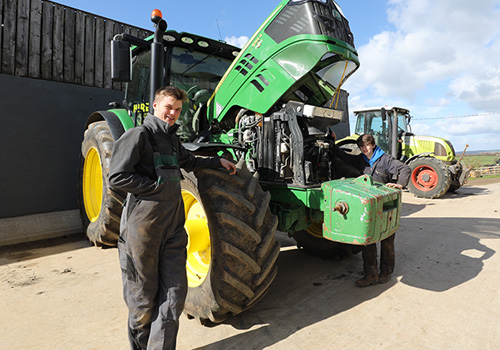 Featured courses in Land-based Engineering & Technology
Cornwall College Career Dashboard
Why choose a career in Land-based Engineering & Technology?
#thecareercollege