Animal Management & Veterinary Nursing
Browse our course areas
Animal Management & Veterinary Nursing courses by level
Immerse yourself in the animal world with our wide range of full-time courses and apprenticeships. If you can picture yourself working in animal husbandry, marine biology, zoology or becoming a veterinary nurse, we are the college with the perfect course for you.
No matter which of our incredible campuses you choose to study at, you will be inspired by our amazing animal management facilities.
When it comes to studying for a career in this industry, our dedicated animal centres are second-to-none and our team of amazing staff are experts in their field.
Our facilities and partnerships mean as a student you have access to a huge range of animal species, from small mammals, exotics and birds to aquatics, farm animals and even big cats. You also have the opportunity to visit and access real industry environments including Newquay Zoo for our students studying at Cornwall College Newquay, Longleat Safari Park for students based at Bicton College and Duchy College Stoke Climslands, as well as Dartmoor Zoological Park for our Duchy College Stoke student.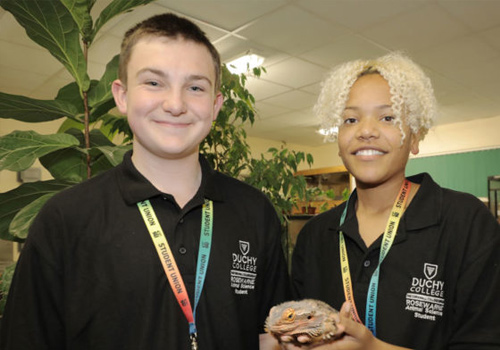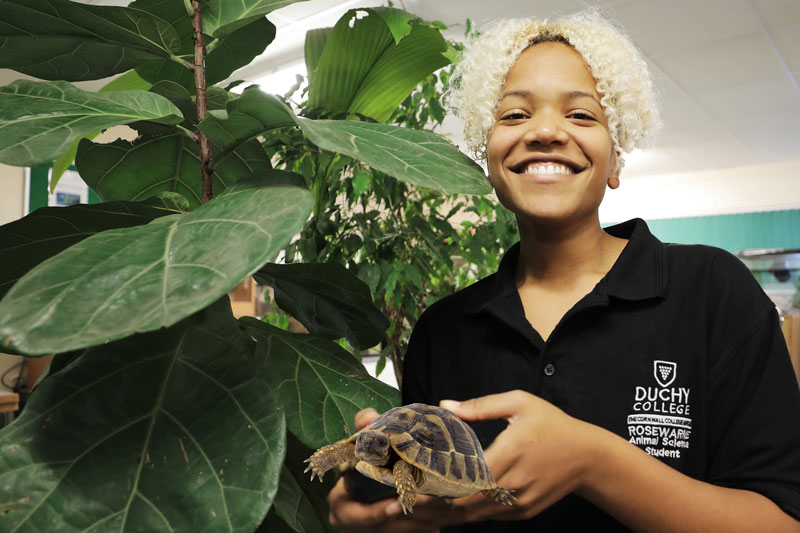 Featured courses in Animal Management & Veterinary Nursing
Cornwall College Career Dashboard
Why choose a career in Animal Management & Veterinary Nursing?
#thecareercollege