Future Farm is a first of its kind for England, aiming to improve efficiency, welfare and technological advancement in dairy farming.
It will provide an invaluable service to the dairy and environment sectors, and a vital resource for the South West.
The facility will be home to 200 cows, all monitored using ground-breaking research techniques.
As part of the introduction of computerised precision control feeding systems to the UK, Future Farm will help to address the urgent requirement increasing the competitiveness of businesses within the dairy/livestock industry.
The future of the dairy and agricultural sectors will be secured by the next generation of farmers and technicians. Future Farm is well placed to be a critically important learning and skills centre for the students of Duchy College and Bicton College.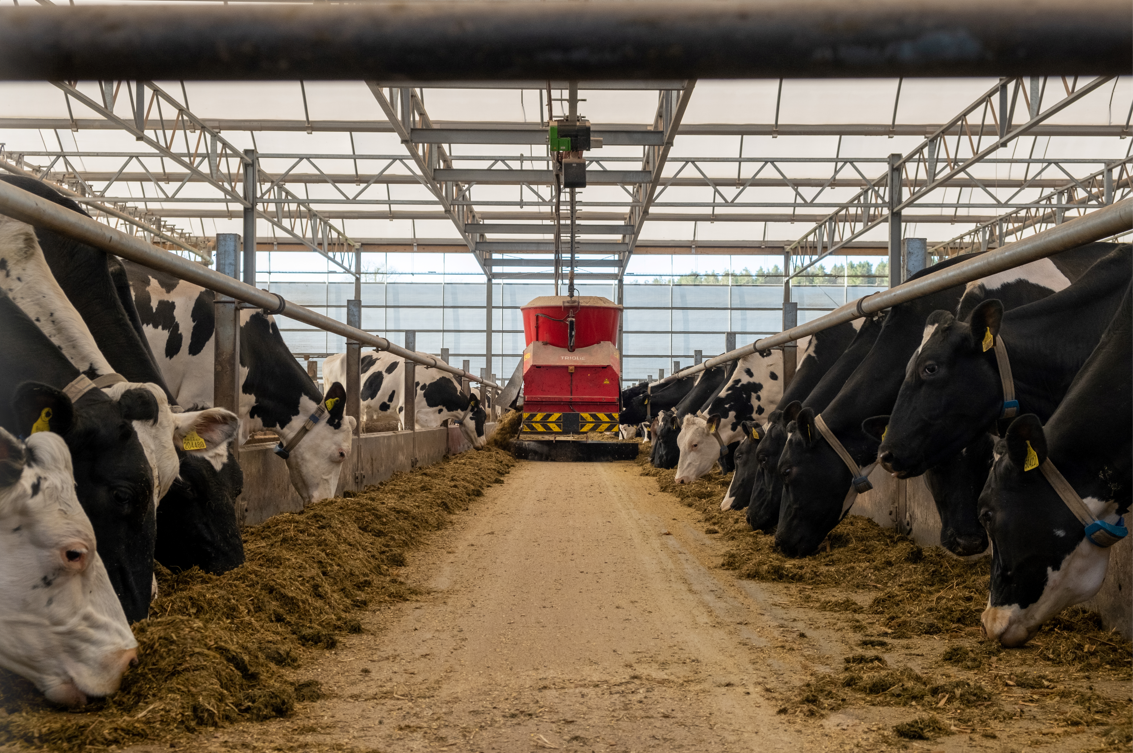 Partnerships and funding
Many of the research themes, principles and techniques that are now available to the dairy sector have been pioneered by the world-renowned Rothamsted's North Wyke Farm Platform.
The project is part-funded by the European Regional Development Fund, Cornwall Council and the Council for the Isles of Scilly, and is part of the wider Agri-tech Cornwall Project in partnership with Universities of Exeter and Plymouth, Rothamsted Research and Cornwall Development Company. For more information see www.agritechcornwall.co.uk
Duchy College is a member of the Centre for Innovation Excellence in Livestock (CIEL), which provides a gateway to 12 world-class national research centres. For more information about CIEL see www.cielivestock.co.uk
Click here to read more about the launch of Future Farm.