16th November 2023
'Highly Commended' Theses recognition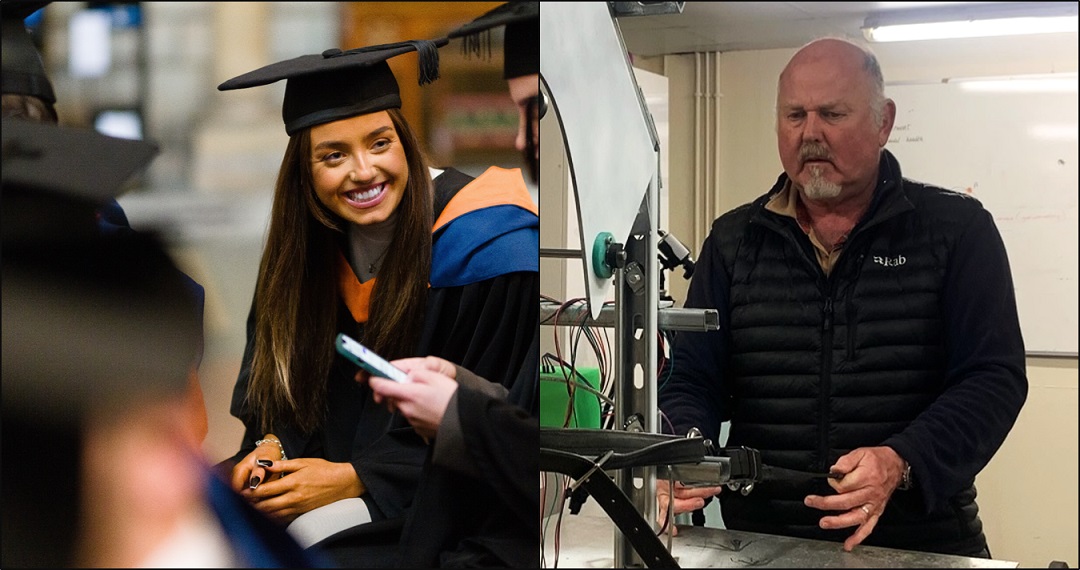 'Highly Commended' Theses recognition
Two BSc (Hons) Applied Animal Health graduates from Duchy College, have been recognised by the British Society of Animal Science Award (BSAS) for their outstanding work and thesis research within their professional field of practice.
Darcey Bowser and Karl Schmidtke, studied at the Stoke Climsland campus, have been 'highly commended' for their third-year dissertations, which will be summarised for an online publication in the BSAS 'fledgling bytes'.
Darcey, who also received the 'Student of the Year' award at graduation, carried out an Investigation into modern equine management practices and their impact on the prevalence of equine agonistic behaviours.
Commenting on this achievement, she said: "I feel so honoured for my thesis to have been selected and it is a privilege to have my work recognised. I care deeply about improving animal welfare.
"I am now undertaking a master's degree in Animal Welfare, Behaviour, Ethics and Law where I plan to continue researching the link between management practices and agonistic behaviours seen not only in equines, but in other species.
"I hope that it may lead to improvements in policy regarding the way that animals are managed in domestic and commercial settings," Darcey continued.
Meanwhile, Karl researched the Kinematic action under applied rein tension of the loose ring single-jointed snaffle bit, and is currently completing a PhD at Plymouth University.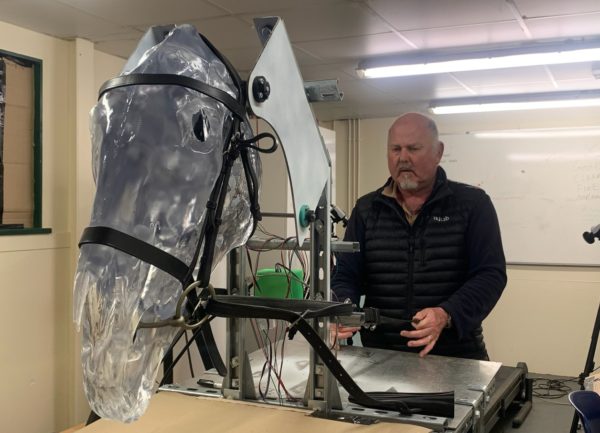 Karl expressed his delight and said: "I have a passion for equine welfare and my research focuses on the impact the use of bits has on the equine mouth. My PhD research project with Plymouth University is focused on modelling the forces within the ridden horse's mouth."
The graduates were nominated for 'Thesis of the Year Award' by their programme manager, Michelle Chappell, who said she is "incredibly proud of their achievements."
"Having one dissertation being awarded highly commended is an achievement but for both submissions being recognised for their quality and contribution to animal science is outstanding," Michelle expressed.
She added: "It's fantastic to see how their hard work has been recognised, with the research findings now being shared on a global platform. Only 2 theses are permitted to be submitted per institute, with 10 being awarded nationally. The whole higher education team is delighted."
The British Society of Animal Science Award (BSAS) acknowledges the best of undergraduate research and aims to demonstrate the quality of animal science students and their work, globally, to both academic and industry audiences.
For more on the university level programmes available through The Cornwall College Group, and new updated degree programmes, please visit www.cornwall.ac.uk/degrees